The new posters for our two shows in Llandudno Town Hall have arrived, and they look great!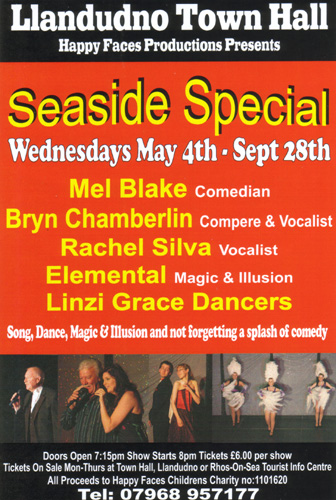 Seaside Special is the only variety show on in Llandudno this summer, and features singers, dancers, and a comedian, as well as Elemental. Click here for more information.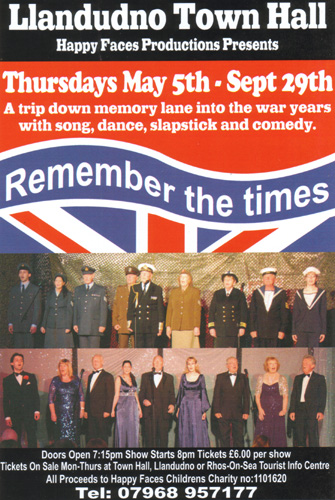 Remember The Times is a memory lane/wartime show, with plenty of old songs to sing along to, as well as comedy sketches and magic from the Great Gatling and Amelia. Click here for more information.
Both shows are to raise money for Happy Faces Children's Charity, which raises money for disabled and disadvantaged children all across north Wales.