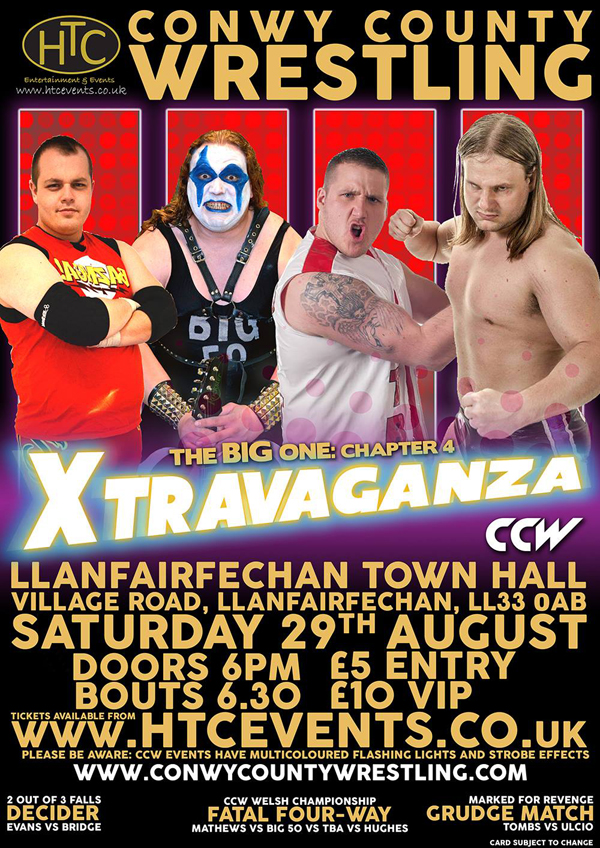 Conwy County are back with the fourth chapter of The Big One. Titled "Xtravaganza", it's sure to be an evening full of outstanding wrestling.
With a Grudge Match and a Fatal Four-Way match; and featuring all your favourite CCW wrestlers, this is an evening not to be missed!
Jay will be ring announcer for the evening, encouraging you to cheer for your heroes and making sure you boo the bad guys.
The event takes place on Saturday the 29th of August at Llanfairfechan Town Hall, with doors opening at 6pm and the first match starting at 6.30pm.
Tickets are just £5, or £10 for VIP seats, and can be bought from http://htcevents.co.uk/events/xtravaganza-wrestling-event
Be sure to check out Conwy County Wrestling on Facebook to keep up to date with all their latest news.