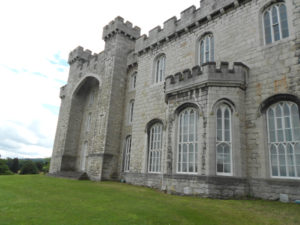 We always get to see such wonderful places when we're performing, and Bodwleyddan Castle is no exception. Set in 260 acres of parkland in Denbighshire, Bodelwyddan Castle is also a partner of the National Portrait Gallery and houses portraits from their 19th century collection, as well as sculpture from the Royal Academy of Arts, and furniture from the Victoria and Albert Museum.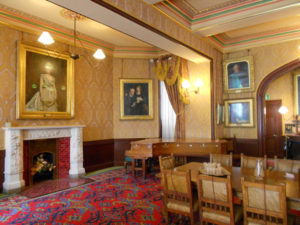 For the past two weekends, we've been performing shows in the Dining Room. Working in such a wonderful room, in full Victorian costume, felt like stepping back in time. The Dining Room may well have seen magic shows before, as parlour magic was a very popular entertainment form back in the Victorian Era. Some of the most famous names in magical history, such as Maskelyne and Devant were at their height during this time.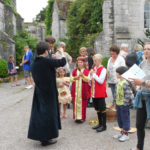 The first weekend was Bodelwyddan Castle's Victorian Birthday Party, to celebrate 25 years of the castle and park. The second was a family fun day themed around Knights and Princesses. There were all sorts of fun things to do, including a bouncy castle, a juggler, a stilt walker, a dancing statue, and lots of traditional games.
Our magic shows were very popular with the guests at both weekends – and our audiences almost completely filled the Dining Room! The adults and the children both enjoyed seeing our tricks and illusions.
While we were at the Castle, we took some time to explore the building. One one of the upper floors, we came across a room full of toys and games from the Victorian Era. We also found something a little unexpected, but which we were absolutely delighted to see…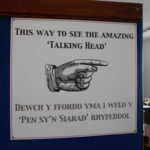 The Egyptian Hall in London first showed this effect on the 16th of October 1865, after weeks of cryptic announcements in the newspapers. Queen Victoria herself summoned the magician to Windsor Castle for a private performance of the illusion that had taken London by storm.
Seeing such a classic magical effect was the perfect end to a wonderful weekend!