And so another wedding fair season comes to a close. As the nights draw in and the sound of jingle bells is on the horizon, the last few wedding exhibitions prepare to show off all that is available to budding brides and grooms, before heading into hibernation to start it all again next spring. Our final wedding event for this year is The Chester Wedding Fair 2019
The event on the 3rd of November is a a new one for our calendar. We're looking to bring our unique style of magic to the brides and grooms of the Cheshire and North West areas. So we're heading to Chester Racecourse for the Bliss Wedding Shows Wedding Fair.
Having been to Chester Racecourse in the past for other events we know it to be a wonderfully extravagant venue to have a wedding, one that is definitely worth checking out. And as always coming down on the 3rd of November will allow you the chance to speak face to face with a variety of suppliers, a fine selection of the best in their field.
It's a great chance to chat with Jay to find out how he can bring high quality, memorable entertainment to your big day, plus you can share in some magic and see a trick or two to boot. All in all it's set to be a grand day full of fantastic wedding ideas. We look forward to chatting with all the excited brides and grooms and helping to build on the positive memories of their special day.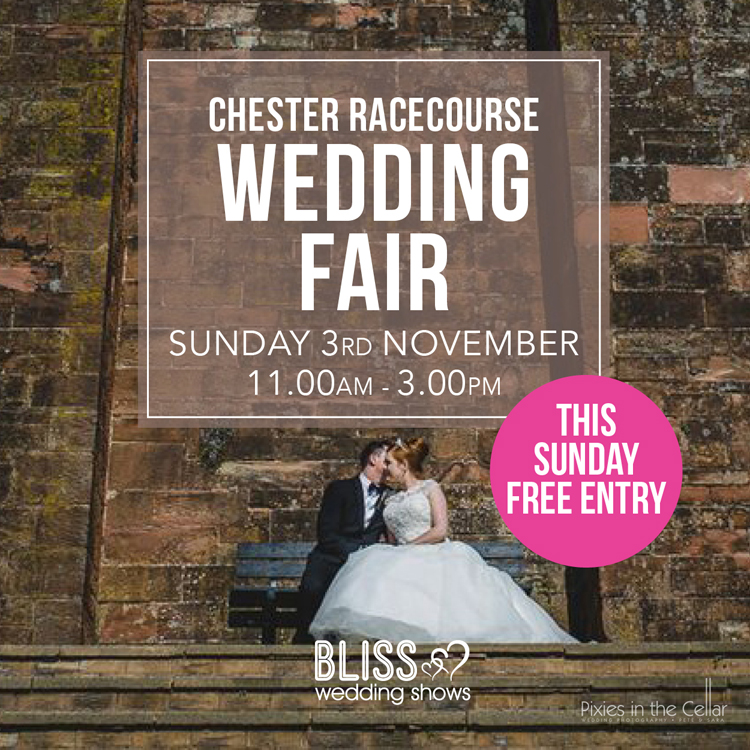 What you need to know about Chester Wedding Fair 2019
The event takes place on Sunday the 3rd of November, with doors opening at 11am. Entry is free
For more details on the event follow the links below:
Chester Rececourse Wedding Show – official website
Chester Wedding Show Facebook page
For more details of the wedding services we offer, visit our wedding magic page.