We had so much fun with Conwy County Wrestling at their Halloween Havok show, and this time we brought along a special guest!
People always connect magicians with rabbits, and Bernie the Bunny is our rabbit. We take him with us wherever we travel, and he meets lots of people. We thought he would like to meet some of the wrestlers…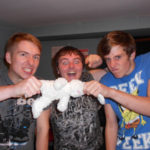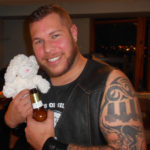 Byson seemed rather puzzled by Bernie. The wrestlers from the Golden Embassy were mean to Bernie, but he was rescued by Jack Union.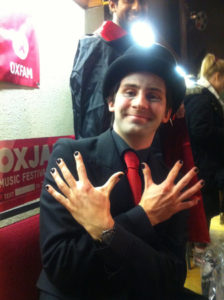 As well as the wrestling, the Oxjam Llandudno team were there, raising money by painting nails. A lot of the wrestlers had their nails painted in pretty colours, but Jay chose a classic black nail varnish!
www.conwycountywrestling.com
www.facebook.com/ConwyCountyWrestling
Oxjam Llandudno Facebook Page
Oxjam Llanddno JustGiving Page