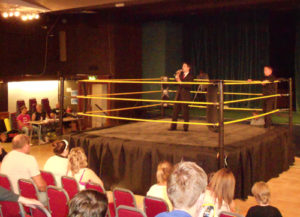 We've been having lots of fun at the Conwy County Wrestling shows over the last few months, and we thought you might like to see what goes on.
As the Ring Announcer, it's Jay's role to warm up the crowd before the matches start, to introduce each wrestler in turn, and announce the winner of each bout.
As with all wrestling matches, there's a good guy and a baddie, and the crowd loves to boo and cheer their favourite characters.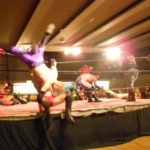 Conwy County Wrestling shows take place regularly, and we'll be sure to let you know when the next one is. In the meantime, take a look at their brand new website: www.conwycountywrestling.com