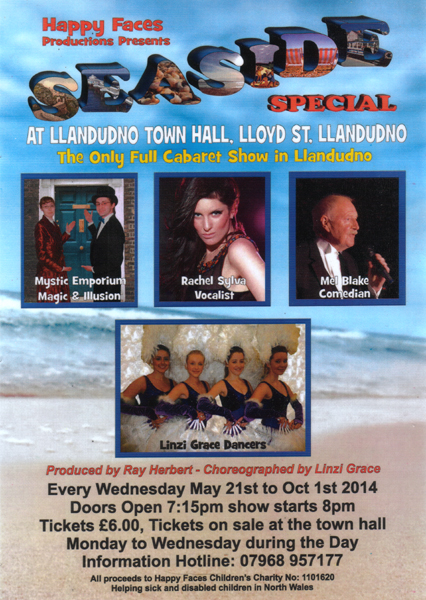 Seaside Special returns for another year of summer variety shows at Llandudno Town Hall.
Starring:
Mel Blake – Comedian
Rachel Silva – Vocalist
The Linzi Grace Dancers
2014 also sees the première of Gatling Magic's new act, the Mystic Emporium. This exciting new venture will transport you back in time to an old Victorian curio shop, full of magic and wonder.
The shows started on the 21st of May, and continue every Wednesday evening throughout the summer until the 1st of October. Doors open at 7.15pm and the show starts at 8pm.
Tickets cost £6 each, and all proceeds go to Happy Faces Children's Charity.