We've just come back from our honeymoon in London, and we've got lots of photographs to share with you. In fact, there's too many for just one blog post!
This first post gives you a general idea of what we got up to in London, and the second post is full of magical goings-on.
Where to start? Well, the beginning seems a rather good place…
Firstly, we ended up taking our honeymoon mid-week, as there was a particular show that we wanted to see (more on that later). So to make sure that we didn't miss a performance of Seaside Special, we left on Thursday morning, and were back again the next Wednesday, ready for the final Seaside Special of the season.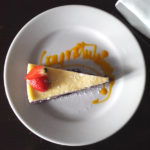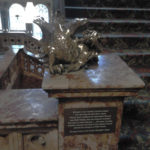 We made our journey to London by train, and soon arrived at our hotel, where we were greeted by their lucky dragon statue, George.
Our first stop was the British Museum, and of course the famous Rosetta Stone.
Both Jay and I have been fascinated by Ancient Egypt since we were children, and it was wonderful to be able to stand in front of the stone that proved to be the key to deciphering hieroglyphics.
Madame Tussauds was next, with its amazingly realistic waxwork figures. As you can see, Jay had great fun posing with them.
His favourite part was their Marvel Super Heroes section, as he's a huge Marvel Comics fan. In particular, he's a bit of a web-head (or Spider-Man fan), so he insisted on having his photograph taken with Spidey.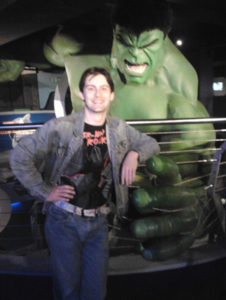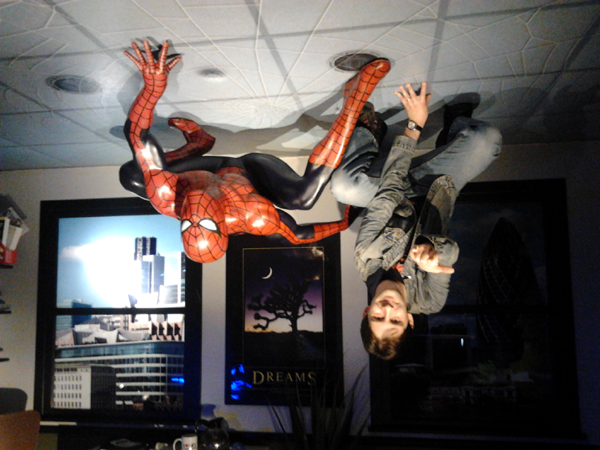 We also went to two more museums, the Natural History Museum and the Science Museum, both of which we spent hours exploring. Even the architecture of the buildings reflects the collections inside, with the Natural History museum being full of little details such as these birds carved into one of the walls.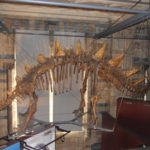 We visited Baker Street, home of Sherlock Holmes, the most famous detective in the world; Trafalgar Square where we saw Yoda floating in mid-air; and London Zoo, where we spent a lovely relaxing afternoon watching the animals.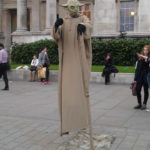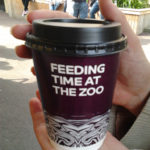 And then there was the event that we timed our whole honeymoon around – an evening at Simon Drake's House of Magic.
It's in a secret location, somewhere in London, and from the moment you step foot through the gates, you are taken into another world. The garden is filled with lights and spooky sounds, and once you're inside you can't help but marvel at the amazing décor and atmosphere.
There are tours of the Haunted Cellar, fortune readings in the Whispering Chair, and the fabulously themed Red Room and Drawing Room to explore.
The finale of the evening is a show with Simon Drake himself. It takes elements from his cult Secret Cabaret TV series, as well as new ideas, and blends them together into a breathtaking performance full of amazing magic, comedy, and theatricality.