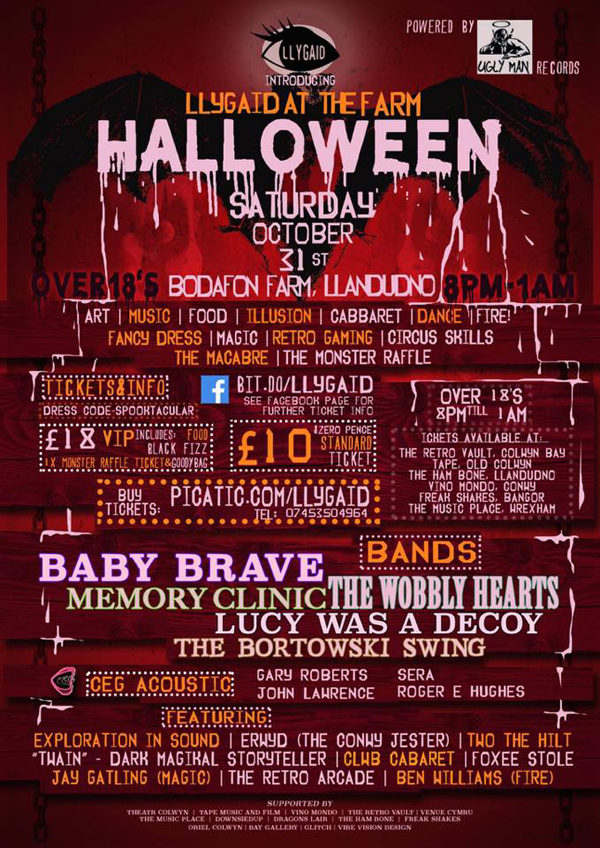 Jay will be performing close up magic at Bodafon Farm in Llandundo this Halloween.
Two The Hilt are also taking part, with their breathtaking lightsaber duel.
The event also features Erwyd Le Fol, Foxee Stole, retro gaming and circus skills, as well as plenty of great music.
Ticket prices start at £10 and can be bought online at http://picatic.com/llygaid, as well as several local vendors (see poster for details).
You can read more about the event at their Facebook page: HALLOWEEN! Llygaid at the Farm