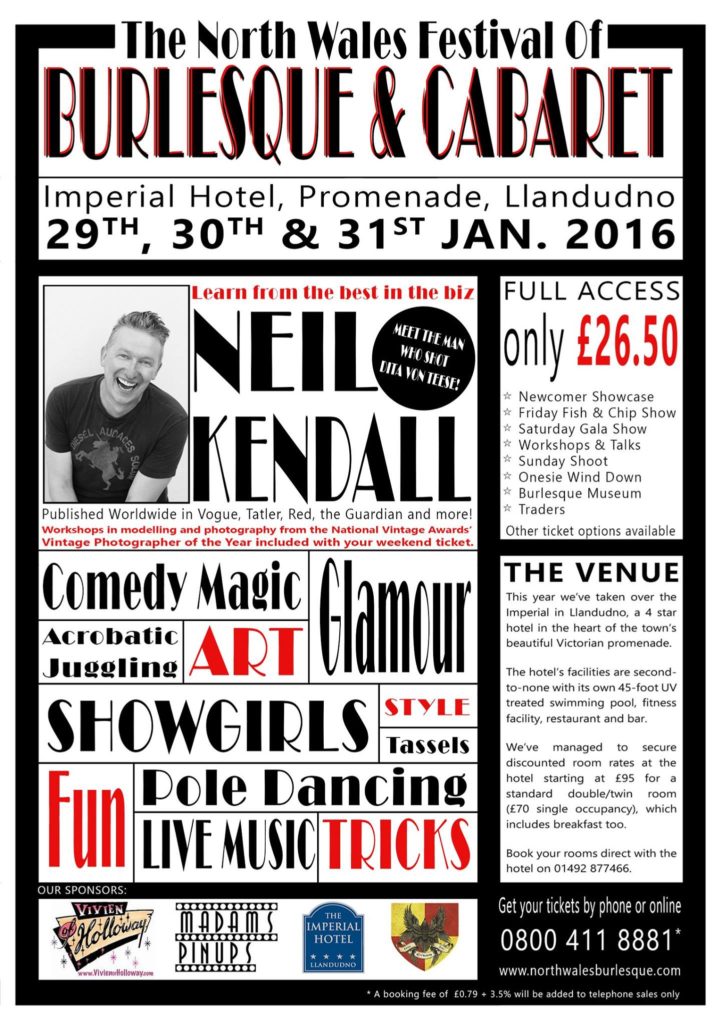 The North Wales Burlesque and Cabaret Festival takes place at the Imperial Hotel Llandudno on the 29th, 30th and 31st of January 2016.
Featuring some of the best burlesque and cabaret performers, as well as workshops, the rising star newcomers showcase and a trader's hall, the festival is shaping up to be an action packed weekend full of fun and glamour.
Jay will be the host for the Friday evening "Fish and Chips" show, introducing a line up of amazing performers. With classic burlesque, singing, juggling, hypnosis, and comedy; this show has something for everyone.
Tickets for the weekend can be bought from the North Wales Burlesque and Cabaret Festival website: www.northwalesburlesque.com
Visit the Festival on Facebook to keep up to date with all their latest news: www.facebook.com/northwalesburlesquefestival