The town of Conwy will host the Tournament on the 24th and 25th of June this year. The epic event will see the town transported back to medieval times as part of the celebrations for the Welsh Year of Legends.
Over the two days Conwy will be filled with all things medieval: jousting, archery and sword tournaments; knights, nobles, musicians, jesters and strolling players; plus much, much more.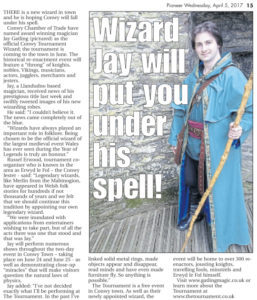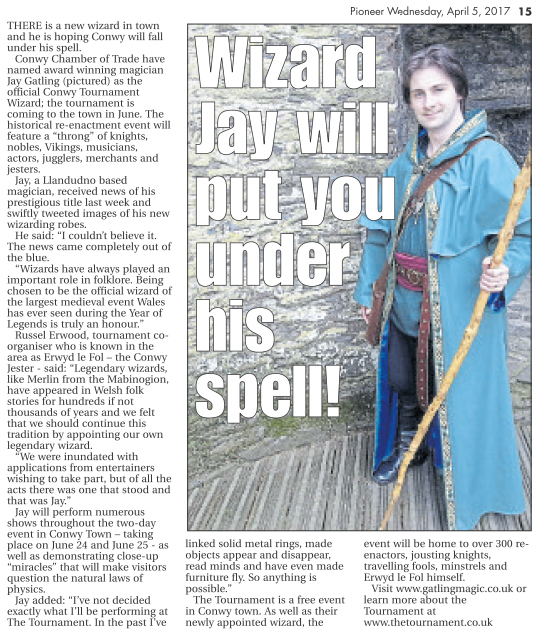 The Wizard of Conwy will be performing all weekend, so be sure not to miss his magical shows.
Events are taking place all across Conwy, no matter where you are in the town there will be something exciting going on!
Official website: www.thetournament.co.uk
Keep up to date with all the latest news on the official Facebook page.