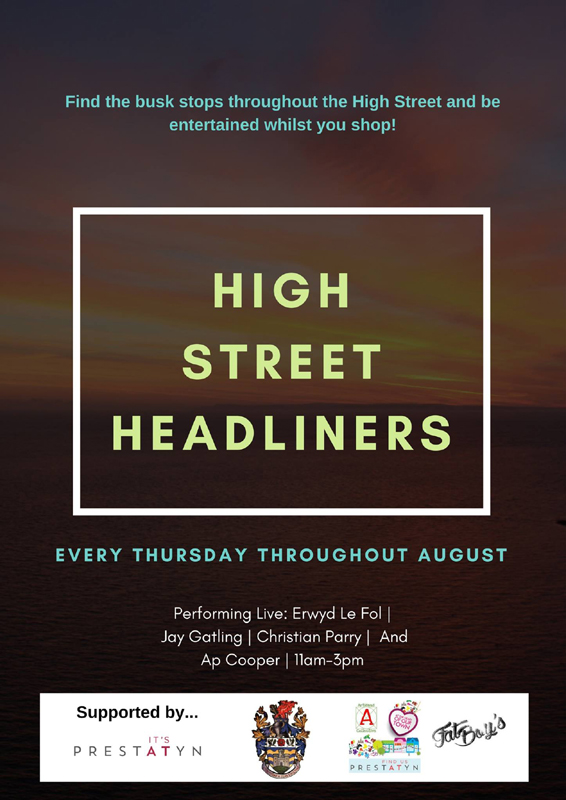 Prestatyn High Street will come alive every Thursday this August, with live performances throughout the month.
Featuring Erwyd Le Fol, Jay Gatling, Christian Parry, and Ap Cooper, there's sure to be something for everyone to enjoy!
Check out the Prestatyn High Street Headliners page on Facebook for all the details.