24/08/2019: Please note that this event has now been postponed. We'll post details of the new date as soon as we have them.
Weddings are big events – events that require a lot of planning and putting together; most people have never attempted to organise such a thing and bring to life such a major undertaking. It's a special day you want to remember for years to come, a day that filled with love and laughter.
But where do you start with such a thing? Well if you've read the title of this blog then you know the answer is a wedding fayre; like the Rhyl Town Hall wedding fayre this autumn 2019. These events are designed to help you get an idea of the sorts of things you might want to think about for the big day, and are generally held in beautiful venues where you can get married and/or have the wedding breakfast and evening reception.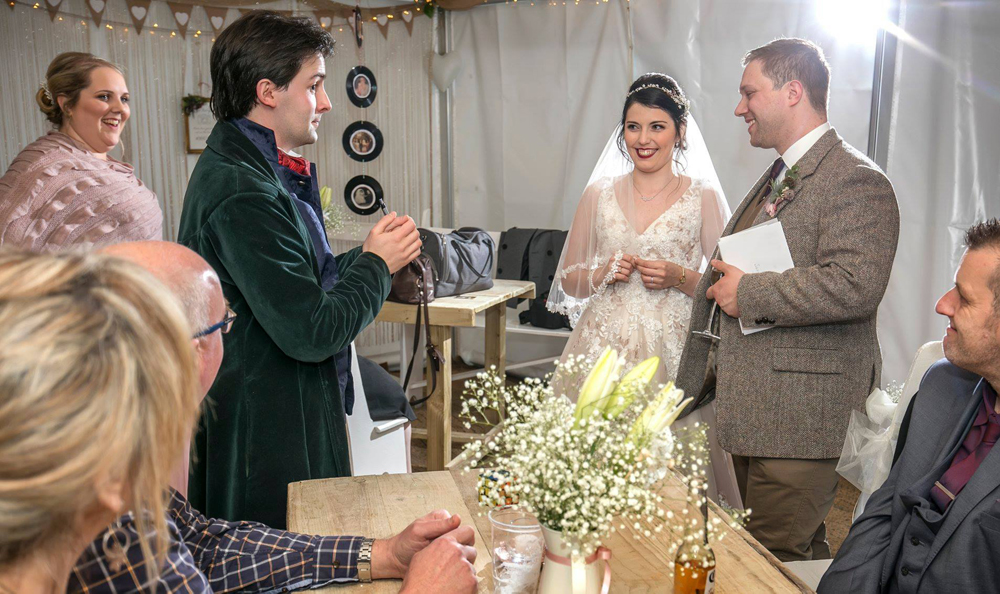 Wedding fayres are also full of fantastic local suppliers who can help you with all your questions, and even inspire you with ideas you may not have thought about. We attend multiple wedding fayres as a wedding supplier twice a year. The two seasons are Spring and Autumn fayres. It's great to be able to speak face to face with all those budding brides and grooms and help shape their perfect day.
Having worked dozens upon dozens of weddings over the years we've seen the beautiful, the unusual, and the astounding. And because of this experience we have a good deal of knowledge concerning our place in the proceedings, and how a little close-up magic added to the day can be an invaluable tool. Keeping guests entertained as you have your pictures taken, or getting whole tables laughing and engaging with each other during the wedding breakfast – these are just some of the advantages of having a walk about close-up magician as part of the day.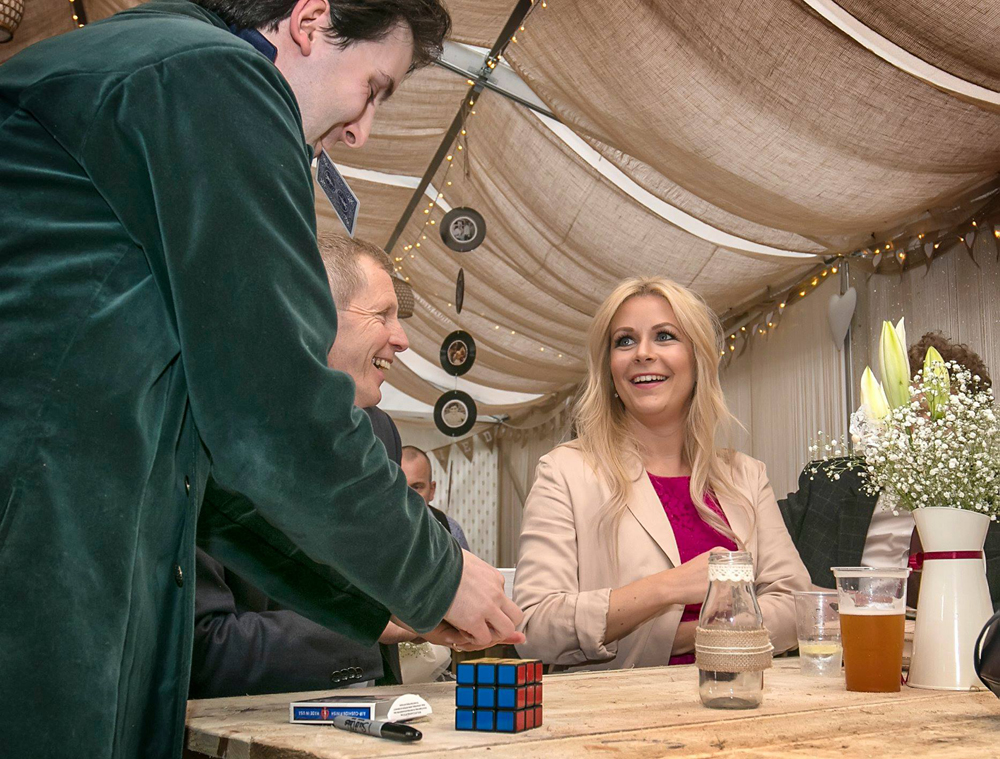 The autumn wedding fayre season will be kicking off very soon and the first fayre we will be attending is at the fantastic Rhyl Town Hall. This will be on September 1st and will be attended by a fabulous variety of wedding suppliers, all ready and willing to help you with you big day.
It would be great to speak with you about how we can bring high quality, memorable magic to the day also. So come on by and have a chat and see how we can help.
What you need to know about Rhyl Town Hall Wedding Fayre Autumn 2019
The Rhyl Town Hall Wedding fayre takes place on Sunday the 1st of September 2019, and runs from 12pm to 4pm. New date to be confirmed.
Find out more about the event on their Facebook page
For more details of the wedding services we offer, visit our wedding magic page.