We are sold out! It's a full house for Are You Watching Closely? at the Jester's Tower.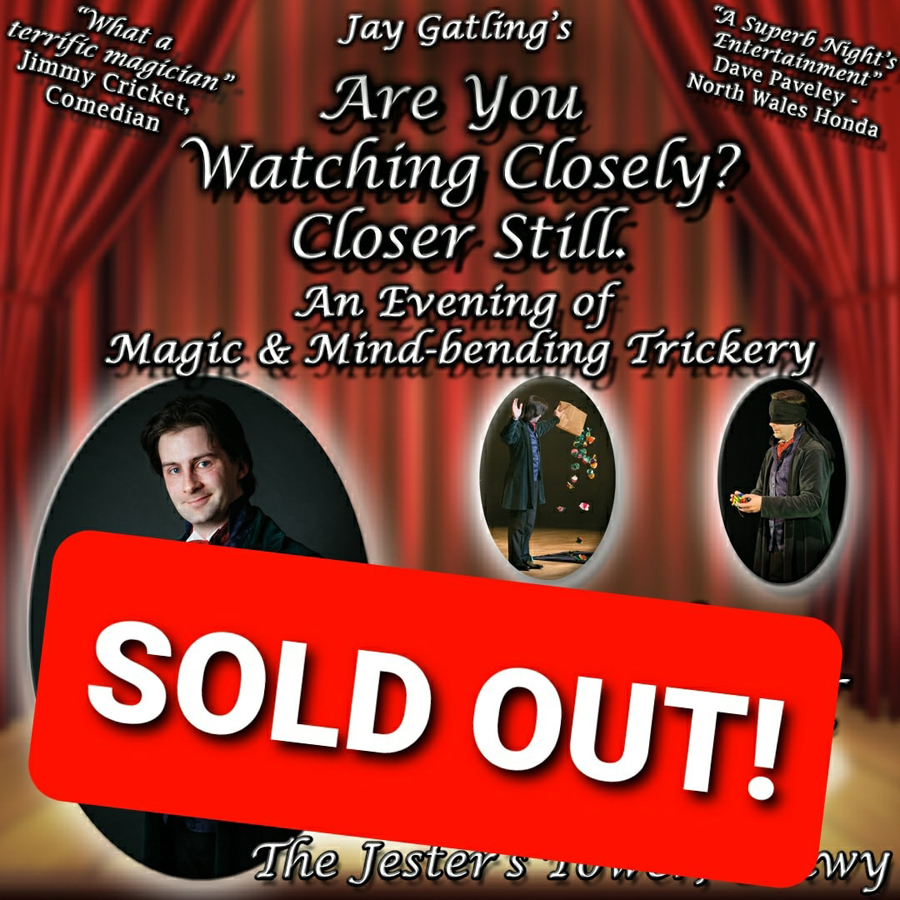 Thank you so much to everyone who has bought a ticket, we're looking forward to greeting you all on the night.
If you wanted to attend but weren't able to this time. Then keep your eyes peeled for my next public show, which will be at the Hilton Garden Inn Snowdonia in August. More details will be coming soon.