It was a full house for my show at the Magic Bar Live in Llandudno!
Lots of the audience joined in with helping to select a film for one of the tricks, and you can see some of their suggestions below.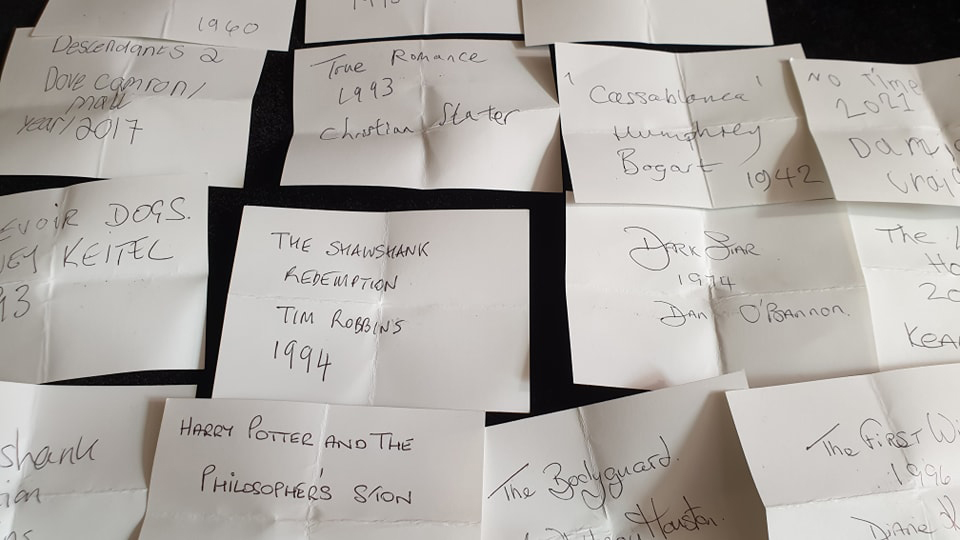 The Magic Bar even streamed some of the show live!