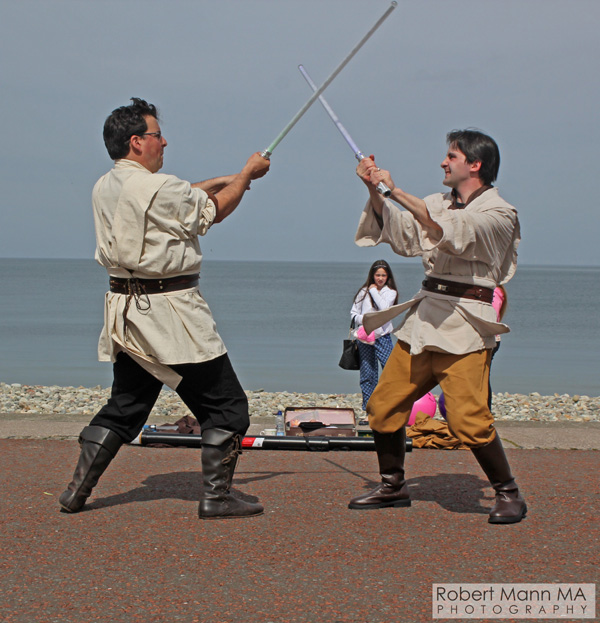 As we mentioned in a recent post, we've been working on a brand new project. And as May the 4th is Star Wars Day, we thought it would be the ideal day to launch Two The Hilt.
Working with Erwyd le Fol, the Conwy Jester, we've created a fun and dramatic combat display show, suitable for all sorts of events and occasions.
As well as a lightsaber duel in full Jedi costume, we also have a swashbuckling pirate duel, a medieval mage versus a jester, Victorian gentlemen, and more.
There's lots more exciting Two The Hilt news coming up soon, so follow us on our Facebook page and make sure you don't miss out!