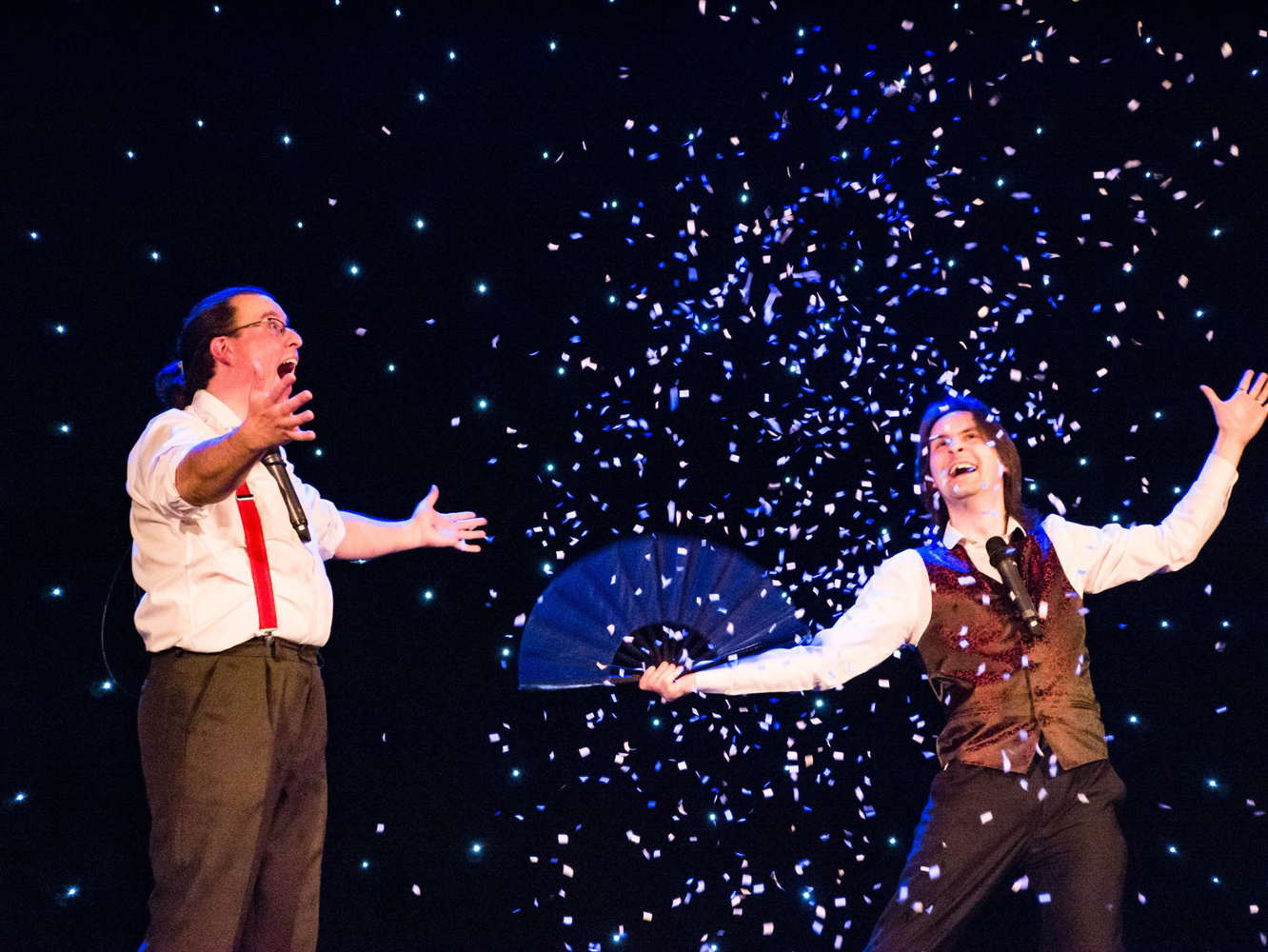 Erwyd & Gatling hosted the Friday night Seren Yn Codi/Rising Star show at the North Wales Burlesque & Cabaret Festival at Theatr Colwyn.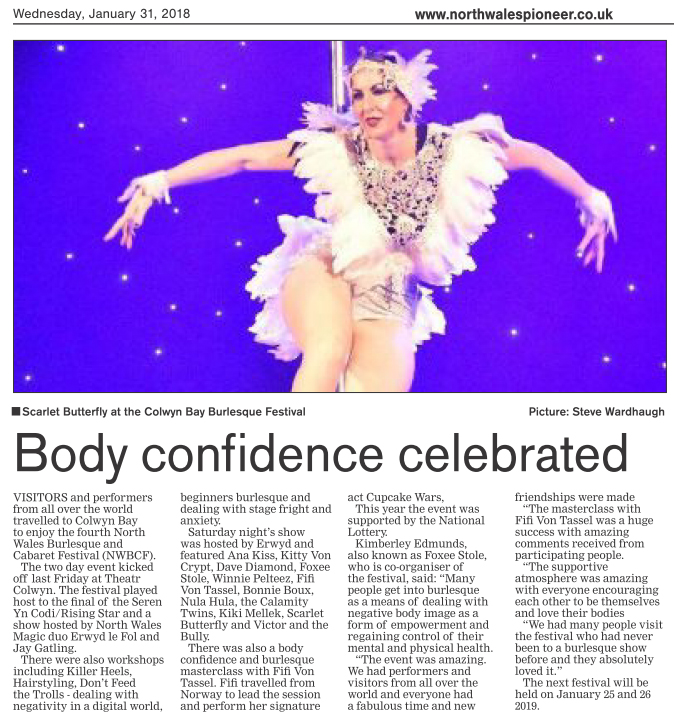 Read the North Wales Pioneer article here
We'll be back at next year's festival on the 26th and 27th of January 2019, with "Erwyd & Gatling Present…"
Keep up to date on all the latest news:
https://www.northwalesburlesque.com/
https://en-gb.facebook.com/northwalesburlesquefestival/
Read more about Erwyd & Gatling here.
For more details of our stage magic, visit our stage magic page.