This week, Jay and I celebrated our sixth anniversary, and we spent the day at the Welsh Mountain Zoo in Colwyn Bay. Jay took some great photographs of the animals: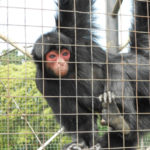 The new lemur walk though enclosure was a brilliant way to get close to some of the animals, and the lemurs seemed to enjoy watching all the people too!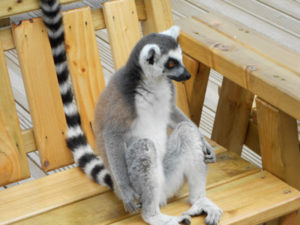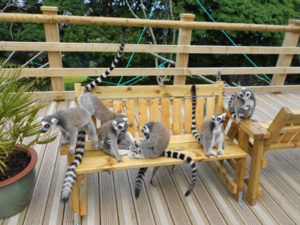 We had a wonderful day, watching all sorts of amazing animals. We especially enjoyed seeing the bird flying display and the sea lion training. The Welsh Mountain Zoo is a brilliant place, and I'm sure we'll visit it again soon.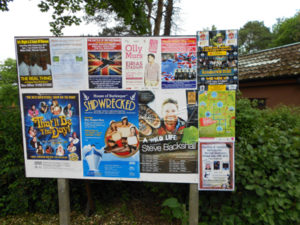 But we did see one thing in the zoo that looked rather familiar to us… Can you spot it in this photograph?
Yes, it's a poster for the charity show that we take part in every Thursday in Llandudno Town Hall! (Click here for more details about the show.)