The week after the Extravaganza, we performed at the Conwy Pirate Weekend.
This was the second year that the event has been held, and it was lovely to take part again.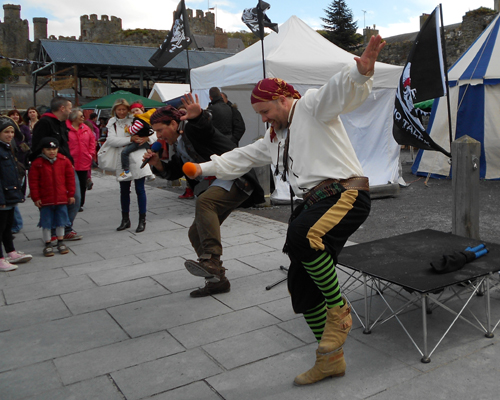 We were working alongside Harley the Clown and Roslyn Walker, and as usual we had a great time with them.
They got up to all sorts of hi-jinx, including balancing some interesting things on their chins!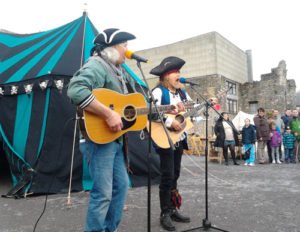 We also saw Tom Mason and the Blue Buccaneers, with their amazing songs from the golden era of pirates.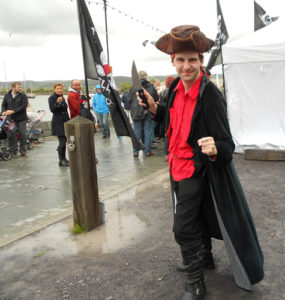 Unfortunately, the weather for both days of the Pirate Weekend was rather awful.
It was cold and wet, raining on and off for most of the two days.
But lots of people braved the rain, and everyone seemed to have a good time despite the weather.
We got soaked, but we had a brilliant time, and we can't wait for next year's event!
You can read Part One of Sunshine and Showers here.