It's rather fitting that, after a weekend revolving around time travel with Doctor Who, we visited the both the Victorian and Medieval eras in one day.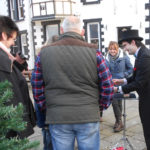 We were in Beaumaris for their Victorian Christmas Festival, performing Christmas themed shows and close up magic for most of the day. Keiran, the dancing statue, also joined us in the square to keep the crowds entertained. It was a little cold and wet, but that didn't deter the visitors from flocking to the town.
www.facebook.com/pages/Visit-Beaumaris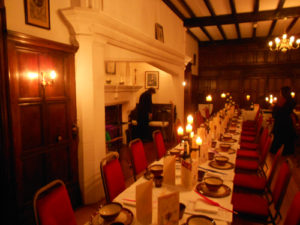 Later that evening, we travelled up to Caer Rhun hall, in the Conwy valley, to entertain the diners at a medieval banquet. The hall was amazing, with roaring open fires to keep everyone warm. It was fabulous to see everyone all dressed up in Medieval costume and joining in the fun and games with such enthusiasm.