We were back at the Llangollen International Musical Esteddfod last week, and we had just as much fun as last year!
This year, we did walk around magic and performed on the outdoor stages again.
We took part in the Tuesday night Carnival of Nations show on the stage in the main pavilion. It was amazing to work with artists such as Cirque du Soleil performer Bruce Bilodeau and the Gandini Jugglers.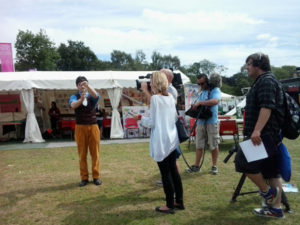 We also ended up on television – the S4C film crew asked Jay to perform some magic for them. The piece was shown on their Saturday show.
If you missed the programme, or if S4C isn't available in your area, the programme will be available on Clic for the next month. Skip ahead to around 66 minutes in, and there we are!
Jay entertained lots of different groups throughout the Eisteddfod, both with close up magic right in front of them, and with larger tricks during the stage shows.
There were some wonderful reactions to the magic, it's always so nice to see people enjoying themselves.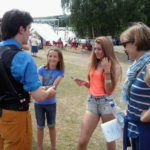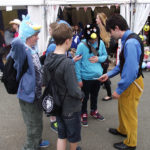 Just as last year, we were at the Eisteddfod as part of the HTC Entertainments and Events team, along with Harley the Clown and Roslyn Walker.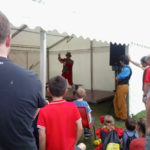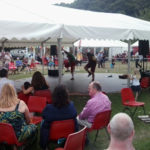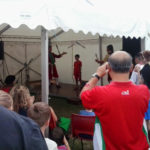 Official Llangollen International Musical Eisteddfod Facebook page