Our friend Erwyd was officially installed as the Conwy Jester last weekend in a traditional medieval ceremony within the walled town.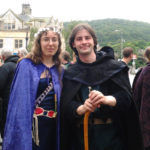 He's the first jester to live within the walls of Conwy in over 700 years, and had to prove his worth by completing three trials before he was awarded his jester's hood.
We were both there to support Erwyd on his big day, and Jay even got to perform a little bit of magic during the ceremony.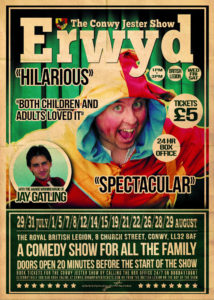 You can see both Erwyd and Jay in action during August, at the Conwy Jester show.