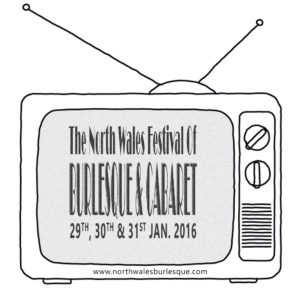 Taking place from the 29th to the 31st of January 2016, the North Wales Festival of Burlesque & Cabaret has a multitude of shows over the three days.
There's the Rising Star competition, Saturday Workshops, the Saturday Gala Show, the Sunday Shoot with legendary photographer Neil Kendall, and the Onsie Wind-Down, as well as the traders hall.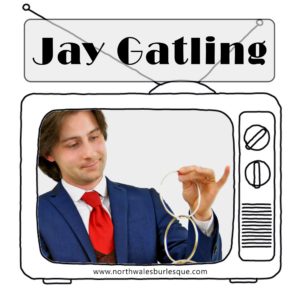 The Fish & Chips show (or Sioe Pysgod a Sglodion) will be held on the Friday evening of the festival.
Jay will be the host for the evening, which includes a wide variety of performers.
Featuring:
Oh! Carolina
Satine DiMont

é

Satinka
Chris Ensall
The Calamity Twins
Christian Parry
Christopher
Erwyd
Take a look at the Festival's website for more details on each of the performers.
Tickets for the whole weekend, or individual shows can also be bought from the website: http://www.northwalesburlesque.com/#!tickets/c218r
Don't forget to like the Festival's Facebook page for all the latest news