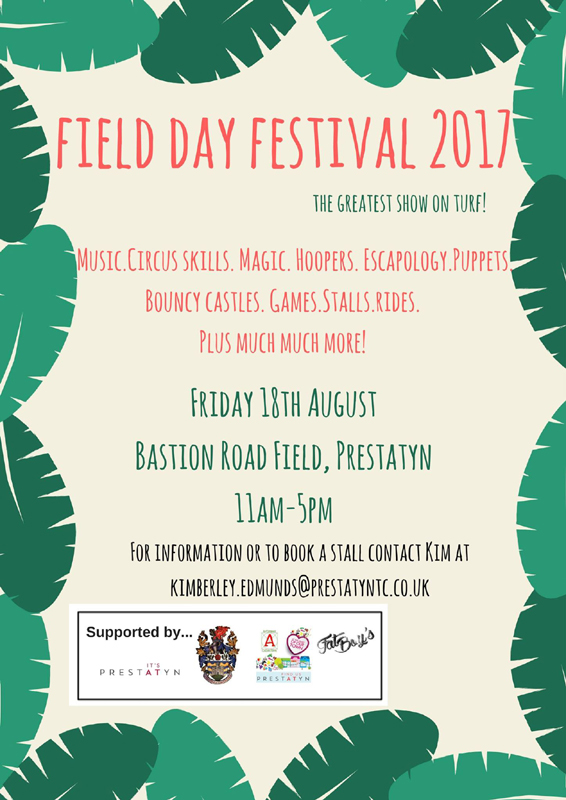 Prestatyn Field Day Festival 207 takes place on the 18th of August at Bastion Road Field between 11am and 5pm.
The day is packed full of fun things to see and do, including: music, circus skills, magic, hula-hoopers, escapology, puppets, bouncy castles, games, stalls, rides, and much more!
It's sure to be a great day out for whole family!
For more information, visit the Field Day Festival page on Facebook.
For more details on our outdoor entertainment, visit our outdoor entertainment page.