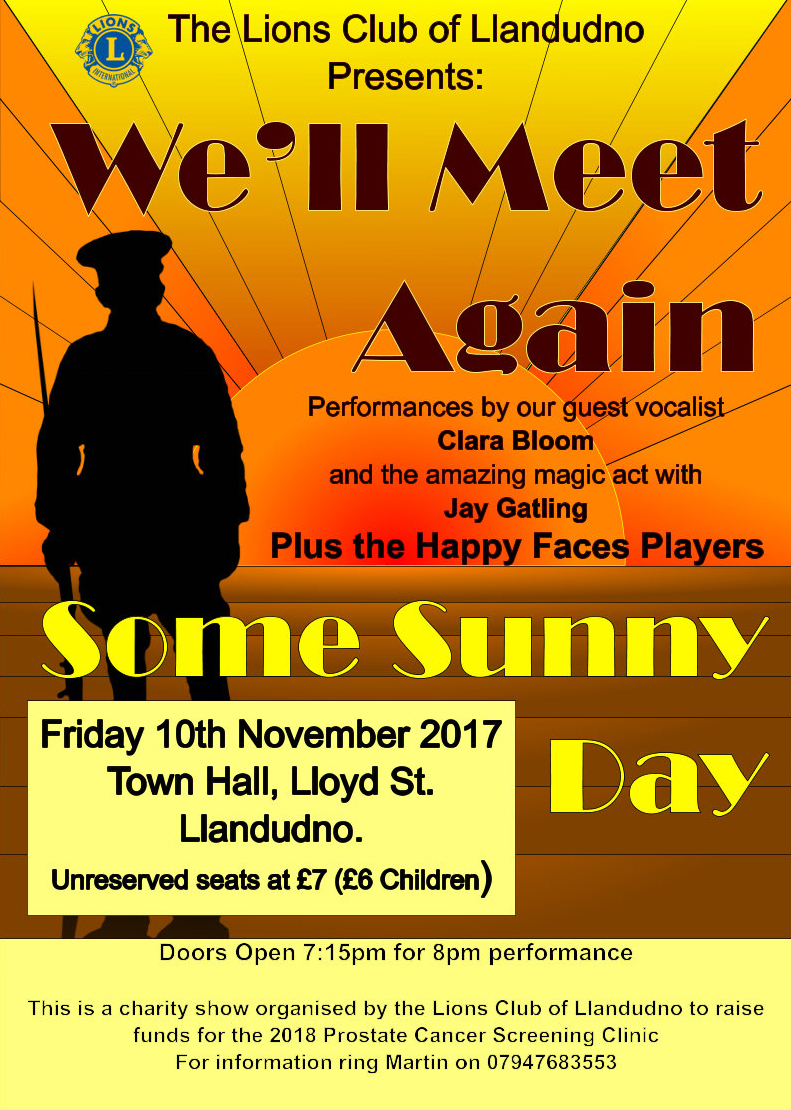 The Lions Club of Llandudno present We'll Meet Again Some Sunny Day, a fund-raising show at Llandudno Town Hall on Friday the 10th of November 2017.
The show features vocalist Clara Bloom, as well as the magic of Jay Gatling, and the Happy Faces Players.
Tickets are £7 each and £6 for children. Doors open at 7.15pm and the show starts at 8.pm.
For more information, visit the event page on Facebook
For more details of our stage magic, visit our stage magic page.