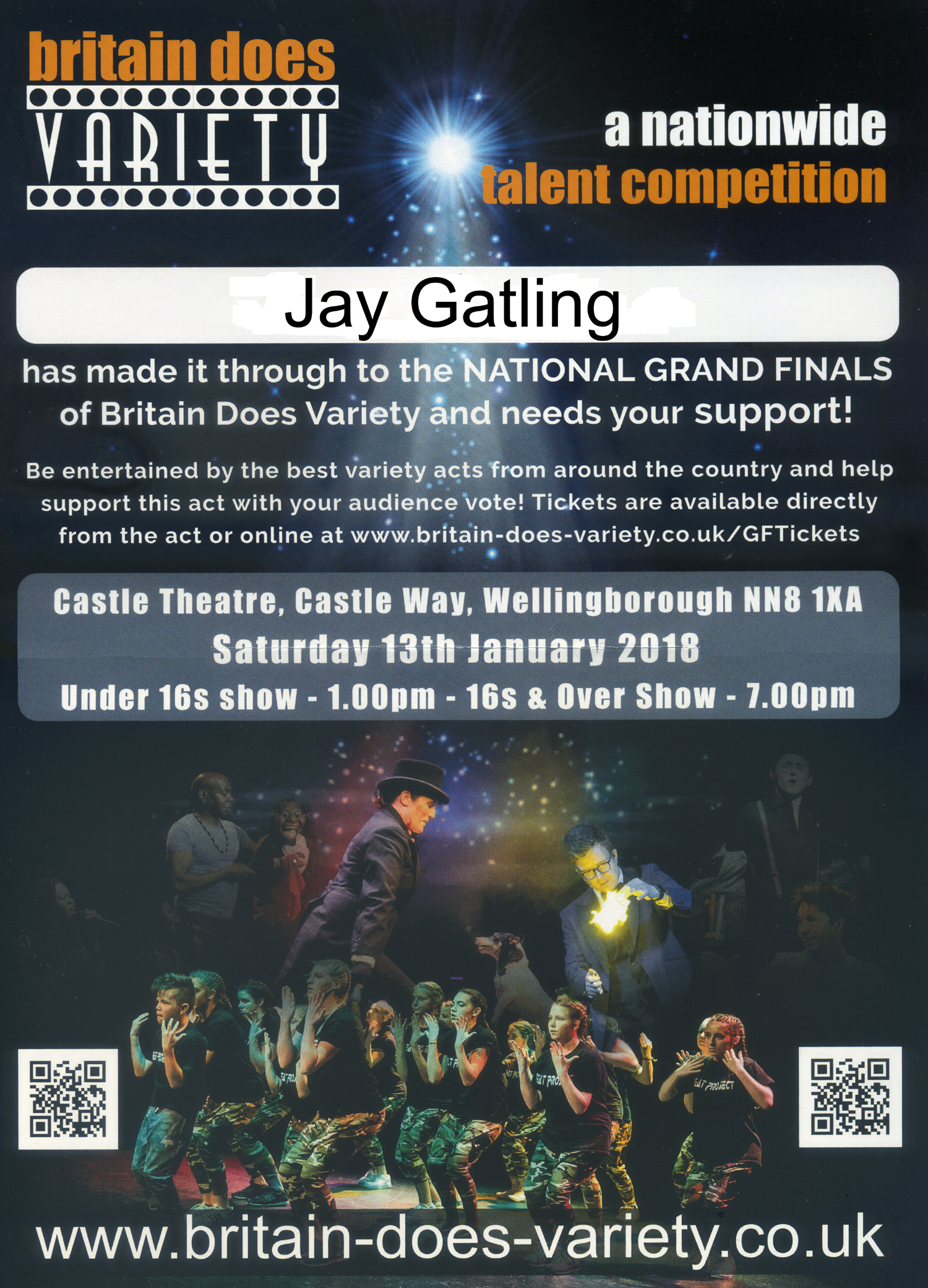 Jay has won a place in the Grand Final of Britain Does Variety. The final takes place on the 13th of January 2018 at the Castle Theatre in Wellingborough.
If you'd like to support him, you can purchase tickets to the final from www.britain-does-variety.co.uk/GFTickets
For more details of our stage magic, visit our stage magic page.