We had a blast at Conwy Pirate Weekend, and we've got lots of pictures to share with you all.
As you can see, Jay absolutely loved dressing up as a pirate!
This was the 4th annual pirate weekend, and just like last year things got off to a damp start with rain on the Saturday morning. Thankfully, the weather improved and by midday there was bright sunshine.
But a little bit of rain didn't dampen anybody's enthusiasm, and there were soon crowds of people down on the quay to enjoy the event.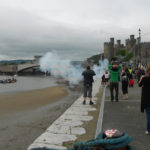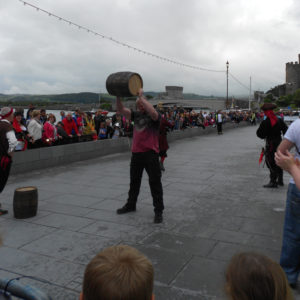 There was plenty to see and do, including cannon fire, pirate re-enactment, birds of prey, and a pirate circus show.
The barrel races were spectacular, with fierce competition for first place, but there could only be one winner.
Captain Jay took the crowds on a magical voyage, with his Journey of Wonder show.
Conwy Pirate Weekend 2015 was brilliant, and we can't wait to be back again next year for the 5th anniversary!
http://conwypirates.co.uk
www.facebook.com/pages/Conwy-Pirate-Weekend