North Wales has lots of beautiful venues and places to visit, but alas some have fallen by the wayside and been neglected. But some of these stories have happy futures, such as Gwrych Castle. Left to rot and ruin for many years, it was a fine turn of events when the Gwrych Castle Preservation Trust, headed by Mark Baker, stepped in to help restore this gorgeous site.
We've had the privilege to work at this wonderful venue a number of times in the past couple of years, with medieval and local community events, and this year we're back there several times more, starting with a big old celebration. A double celebration to be accurate; on June 15th and 16th Gwrych Castle will be celebrating its 200th birthday and also the 1st anniversary of the Trust's purchase of Gwrych.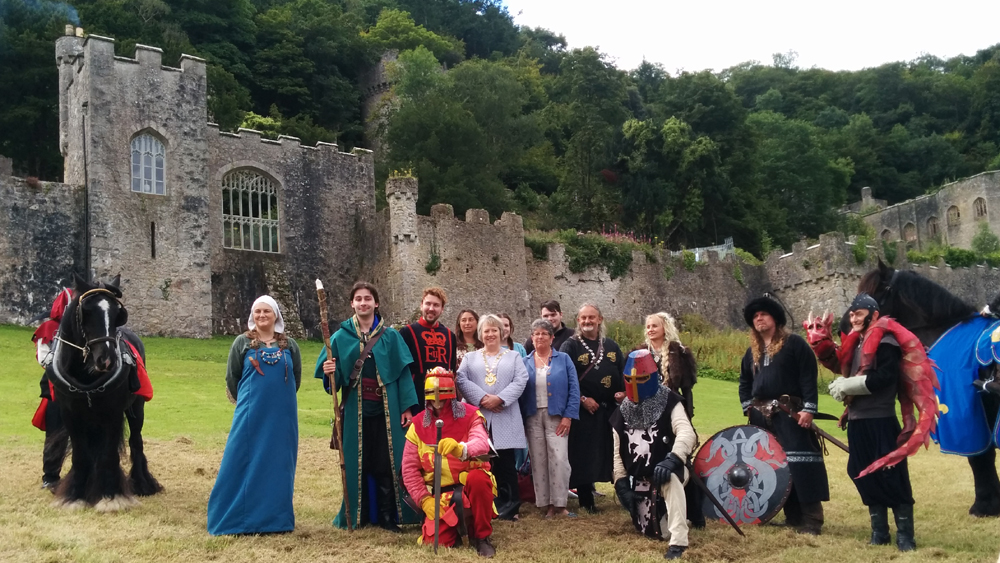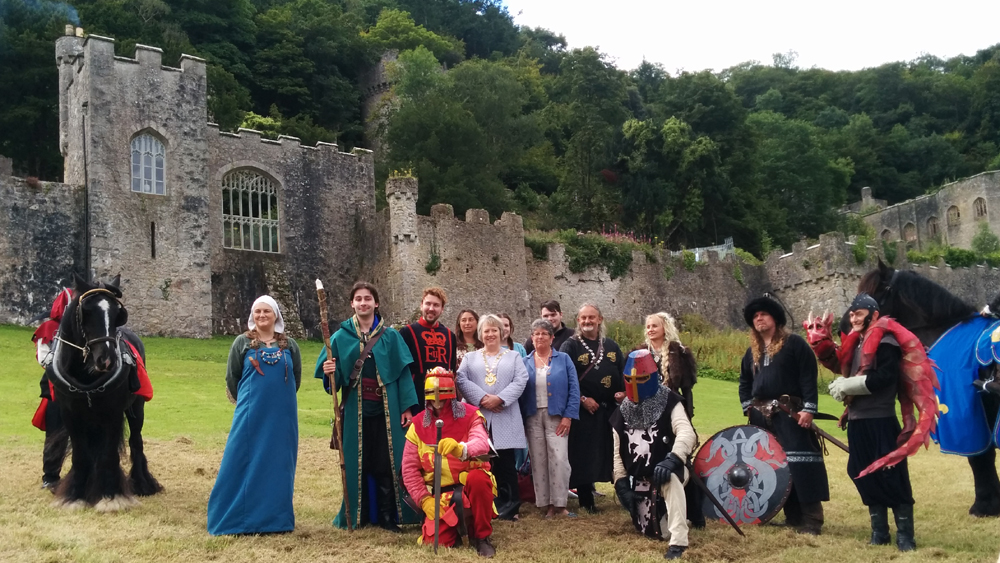 It's going to be a big party and you're all invited to come along, the more the merrier as they say! It's sure to be a fantastic day out for the whole family, with plenty to see and do. No party is complete without music and dance, and Gwrych have got you covered, with Mistrafunk performing live music in the old theatre, and Clerical Error morris dancers leading the way up the main driveway to their primary performance on the main terrace.
There'll be face painting with Disney princesses, immersive historical guided tours of the site, magic shows and close-up miracles from Jay and much much more. And if you just want to put your feet up and enjoy this wonderful location you can do that too, with plenty of places to get some food and drink and set yourself up to soak in the atmosphere.
This is going to be a wonderful weekend and it would be awesome to see you there, so if you're after something to do on the 15th and 16th of June come on down to Gwrych Castle 200th celebration and say hi!
What you need to know about Gwrych Castle's 200th birthday
Tickets are only £5.00 for adults, £2.50 for kids with under 3s getting in free, and a family ticket is only £15.00. And all funds go towards helping to continue the restoration of this astounding building – and with continued support the Castle will reach its former beauty once more.
For more information about the celebration, check out the event page on Facebook.
You can keep up to date with all the lastest news on Gwrych Castle's Facebook page.
If you're interested in reading more about the history of the castle and the work being done to restore it, visit their website.
For more details on our outdoor entertainment, visit our outdoor entertainment page.